M  O  R  T  A  N  I  U  S
Patriarch of the Mortanium
N A M E :
Mortanius
G E N D E R :
Male
A G E :
63 Years
R A C E :
Bloodcursed Vampire
A L I G N M E N T :
Neutral Evil
F A C T I O N  //  A N D  //  L O Y A L T I E S :
Vampire located within Merro under the guise of his former life: Mortanius the Mortician; Mortanius continues his unlife in deep secret.
P H Y S I C A L  //  A P P E A R A N C E :
Five feet eight inches tall, one hundred and thirty-eight pounds, Mortanius the Bloodcursed Vampiric Mortician stands lithe and sallow. A fledgling by his brand of vampiric unlife, signs of his monstrous identity are undetectable to the untrained eye. Aged, undead skin tightly grips his vampiric bones in a cold, pallid embrace. Long, thin, and silken hair rests lightly down Mortanius' broad shoulders, dancing easily with the breeze. Pursed lips conceal the truth of the mortician's identity: two bitsy fangs, unusually lengthy compared to the ordinary human and dangerously fine. A button nose frames the notably angular face while the white brow remains unfettered and placid. Long, pointed claws tip the vampire's nimble fingers. Toned muscles lie hidden beneath the vampire's wardrobe, reflecting a former life of health and capacity.
W A R D R O B E  //  A N D  //  A C C E S S O R I E S :
Clad in wondrously fine garments and armor, Mortanius looks the part he plays: vampiric mortician, hiding in plain sight. Clad in black armor consisting of an intricately detailed chestplate complete with a matching cuisse; pauldrons, tassets and greaves provide further protection. Overtop armor whose purpose is to protect rests a large black overcoat lined with red satin inside. Boots black as night adorn Mortanius' feet; large sleeve cuffs embellished with silver buttons help him blend in with the intricate, somewhat formal culture of the Merro aristocracy. Jewelry is the cherry atop the cake, for strung about the vampire's neck a ruby pendant rests, cut to the finest of standards (a treasure taken from one of the deceased 'patients' within the morgue) around. Two gold rings -- one a band, the other set with a small, raised ruby -- wrap tightly about the vampire's ring and pointer finger of his right, sword bearing arm. For protection, encased in a black scabbard with silver locket and chape and loosely hanging from his left hip by a black leather frog is a sword imported from none other than the famed village of Deadhous; double edged and three and a quarter feet of deadly steel.
R E D E E M I N G  //  Q U A L I T I E S :
Placeholder
D A M N I N G  //  Q U A L I T I E S :
Male
V A M P I R I C  //  T A L E N T S :
Placeholder
V A M P I R I C  //  S P E C I A L T I E S :
Placeholder
H I S T O R Y :
Placeholder
Last edited by Mortanius on Tue Oct 20, 2015 3:25 am; edited 4 times in total
M  O  R  T  A  N  I  U  M
Decisive, methodical and deadly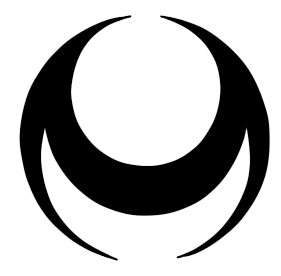 Clan Information Placeholder

Similar topics
---
Permissions in this forum:
You
cannot
reply to topics in this forum